Our Experiences, our Capabilities lead to your success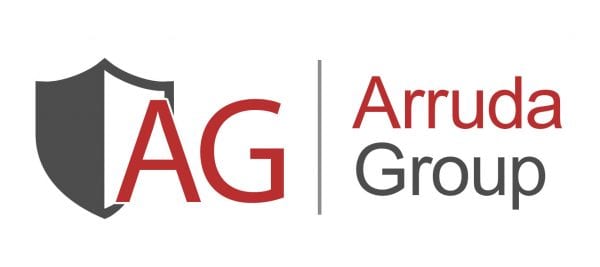 Our Experiences and Capabilities lead to your success
The ARRUDA Group (AG) was founded by a team of senior executives with decades of experience in both national security and criminal investigations.
Each individual at AG was recruited based upon their network and demonstrated success in their previous careers.  We have come together to share and apply our vast knowledge and experiences to problem sets outside of government.
Stacy M. Arruda
CEO Arruda Group
Ms. Arruda is the CEO and Founder of the ARRUDA Group. ARRUDA Group specializes in Cyber Security Awareness Training, Risk Mitigation, and Corporate Investigations.  As a retired Special Agent with the Federal Bureau of Investigation (FBI) and Adjunct Faculty member, Ms. Arruda has 22 years investigative experience in national security and criminal matters and delivered hundreds of hours of training, both domestically and internationally.  She attributes her investigative success to her precise attention to detail and willingness to think outside of the traditional "box." She attributes her training success to her dynamic training style, which is fast, energetic, and full of best practice examples.  Her captivating blend of multi-media including video, pictures, and examples from real world FBI investigations have proven to be a winning formula for audiences across the globe.
Ms. Arruda retired from the FBI in 2018.  During her 22 career, she held a wide range of operational and leadership roles in the Field and at FBI Headquarters.  She is credited with drafting the FBI's response to electronic attack in the International arena, as well as boosting the FBI's computer crime and cybersecurity investigative capabilities.  She directed numerous computer intrusion investigations spanning the globe, including denial-of-service attacks, bank and corporate breaches, fraud, and state sponsored intrusions.  Ms. Arruda has over 20 years of experience in Cyber and Counterintelligence matters.
Since the inception of the ARRUDA Group on the investigative side, Ms. Arruda has provided litigation support to several law firms, which resulted in their client's success at trial.  She has conducted numerous fraud investigations for Fortune 500 companies and assisted with subsequent referrals to the FBI.  Ms. Arruda has assisted small to medium size businesses with fraud investigations and due diligence concerns.  On the training side, Ms. Arruda has designed and delivered customized Social Media Vulnerability Assessments (SMVA) and Cybersecurity Awareness training to a dozen local governments.
Why ARRUDA Group?
Our decades of experience in intelligence collection, confidential source handling, information elicitation, investigation, analysis, covert operations, and familiarity with Federal Criminal Code, well as business consultation, is what sets us apart as experts in overall risk mitigation. We begin two steps before our competitors, we start at behavior.  The prompt investigation of anomalous behavior, coupled with intelligence and investigation, is crucial in detecting impending problems, specifically Insider Threat and Espionage activity. The majority of "strange" behavior exhibited by employees is never reported or it is explained away. In these instances, it is imperative that both physical and information security coexist as one, if not the result is an incomplete security posture. As such, we attempt to investigate issues from all the security disciplines, information technology, physical, and operational. I witnessed this disconnect firsthand as a member of the Insider Threat Cell at one of the US Military's Combattant Commands.
Our investigative team has initiated thousands of investigations, both domestically and internationally, and provided training globally, as such we are well equipped to provide your organization with a discreet specialized solution.
Solutions for Security-Conscious Organizations
SECURITY EDUCATION SEMINARS
Cybersecurity Training Checklist Cybercrime is one of the most significant threats businesses face today. So why do some companies fail to train their employees about cybersecurity? Some companies believe that because they work in a [...]
Internal Investigations Best Practices Internal investigations have become pretty tricky recently. The amount of remote work we experience has skyrocketed. This can make it a lot harder to conduct internal investigations. As an essential part [...]
Insider Threat Awareness Training When many business owners hear "insider threat," they think about the wrong thing. Our imaginations wander to corporate espionage and malicious actors. Because we know and trust our employees, that is [...]